Celebrity Diamond Jewelry Trends for 2011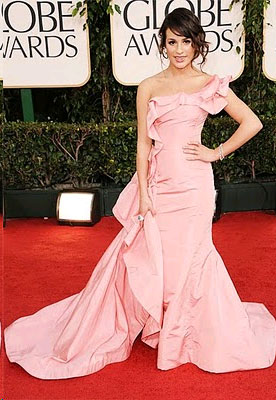 According to Cynthia Sliwa of JCK Magazine, a jewelry industry authority, there are four emerging trends in celebrity diamond jewelry that were revealed at the 2011 Golden Globe Awards this past January.
- Smaller stud earrings are preferred so as to set the stage for a dramatic necklace. This is true in the case of Natalie Portman and her combination of simple stud earrings and a dramatic Tiffany and Co diamond necklace.
- While there were many bracelets worn, long sleeve gowns were more prevalent than last year, and could be forcing elaborate bracelets to the side. With long sleeves, simple bracelets are more appropriate.
- Even though small earrings may be breaking through, earrings must be worn. Any celebrity without earrings looked unfinished. While Julianne Moore's Bulgari choker made a wonderful addition to her look, her lack of earrings make her seemed a little unfinished.
- Extra jewelry add-ons such as rings (like Lea Michele's turquoise and diamond ring), broaches (like Nicole Kidman's turquoise broach), or dazzling hair clips were popular ways to add punch to an ensemble.
The best looks presented a cohesive styling from head to toe. Unquestionably, there is a lot to consider in putting together an image that will receive so much scrutiny including dress, hair, makeup, jewelry, bag and shoes all need to work together. It is disappointing how often the jewelry, even if dazzlingly expensive, looked like an afterthought, bearing no stylistic relation to the dress or the woman wearing it. The best overall looks result when celebrities wear cohesive looks that incorporate jewelry designs that relate to the dress and flatter the woman wearing them.